Programs : Search
Welcome to the Global Titans Program Portal!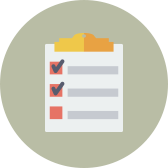 Step 1: Select Your Application Type
Under Program Search and Application Type, select:

Step 2: Find A Program
Select your program from the available list for Incoming, Scholarship and Program Enrollment programs. For Outgoing programs, enter the program name if you know it or plug in program parameters to help you narrow down your search. You can search for programs based on one or more program parameters. Your search results will list programs that match the parameters you select.
Tips: You can select multiple options within one category (e.g. Area of Study) by holding the Ctrl/Cmd key when clicking. However, multiple selections from one category will return results for those selections separately, not together (e.g. Art or Mathematics). If searches are not yielding enough results, try reducing the number of boxes you select from.