After Your SAGE Journey
The fun doesn't have to stop after your program. Check out the resources below for information and tips, activities and opportunities to stay globally engaged.
---
---
Global Titan Community
Below are some ideas and suggestions for how to stay an engaged member of the Global Titan Community.

Give Feedback: Program Evaluation Questionnaire
Let us know how your program was by completing the Program Evaluation Questionnaire available in your online study abroad application. Your feedback helps us improve our programs to ensure a better student experience and is very much appreciated.

Become a Resource for Others: Alumni Directory
Join the Alumni Directory by going to your online study abroad application and selecting the "Manage Your Alumni Information" button. By becoming part of the Alumni Directory, you have the option of allowing applicants to the same program email you with their questions and/or read a comment you wrote about the program.

Keep Learning: Attend Study Abroad & Global Engagement Returnee Events
Whether you are just returning or have been back a while already from your time abroad, the SAGE Office often hosts a few events every semester for program returnees to help them re-adjust, process their experiences and market their new skills or can recommend other events like the Lessons From Abroad Conference. Contact the SAGE Office for upcoming returnee events.

Become a Buddy for an Incoming International Student: Global Titans Buddy Program
Most SAGE students experience tremendous kindness, warmth, and hospitality while on their programs. Some even participate in a "buddy" program during their program. If you would like to provide a warm welcome to incoming international students and help them with during their study abroad program, become a Global Titans Buddy.

Become a Global Titans Ambassador: Global Titans Ambassador Program
The Global Titans Ambassador program is a voluntary program that provides SAGE program alumni the opportunity to share their enthusiasm and passion for global education with the CSUF community by serving as a peer mentor for prospective SAGE students and a student liaison between the campus colleges and SAGE Office. Apply to be a Global Titans Ambassador online.

Connect with SAGE and International Students: Volunteer
Throughout the year, the SAGE Office and International Student Services are always looking for volunteers for various events and activities (e.g. study abroad information sessions, study abroad fairs, international student check-ins and orientations, etc.). If you are interested in volunteering with prospective study abroad/away students or incoming international students, please contact the SAGE Office at sabroad@fullerton.edu.

Get Involved: Attend International Events or Join a Club or Organization on Campus
Keep up that enthusiasm for different cultures by attending and participating in any international events on campus or in your local community. Additionally, CSUF has "over 375 clubs and organizations to suit a variety of interests and needs, including social, cultural, academic, sport, faith, community service, and more." Check out a list of organizations on TitanLink.

Tell CSUF Students About Us: Refer Students to the CSUF Study Abroad & Global Engagement Office
Know anyone who is interested in doing a study abroad or global engagement program, too? Send them to the SAGE Office for more information.
Post-Graduate Global Opportunities
Check out the resources below for information and tips on global opportunities after you've graduated.
---
U.S. Student Fulbright Program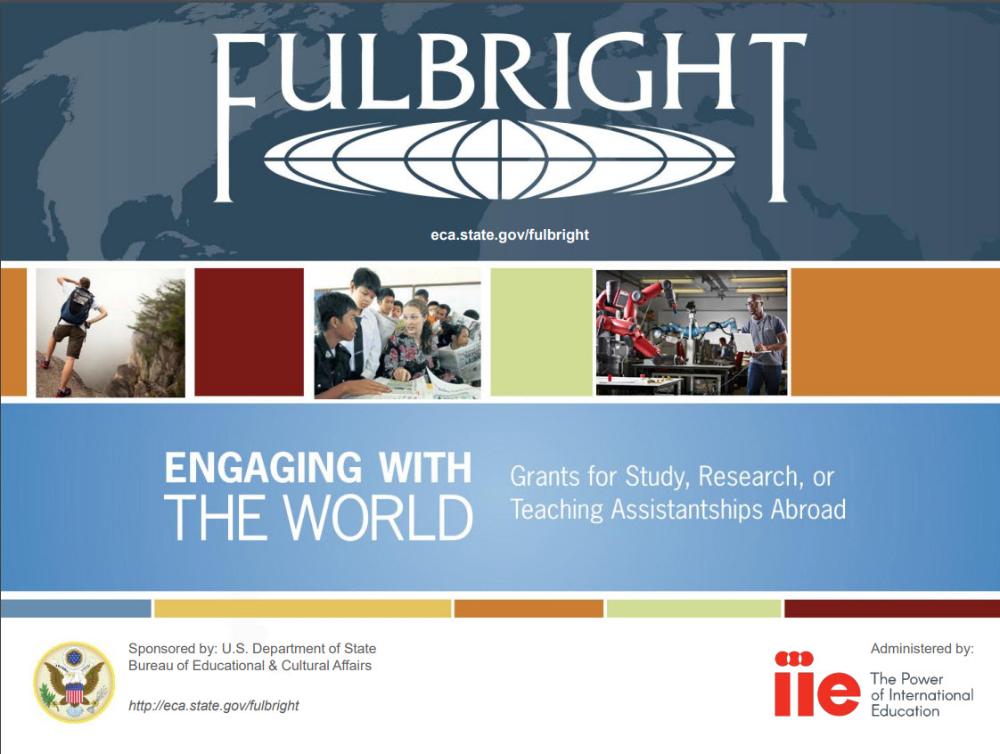 ---
---
---
Post-Graduate Degree Programs
Explore Graduate Programs in:

Australia



Ireland



Switzerland



United Kingdom